Welcome to the Rushford Free Library!
---
9012 Main Street
Rushford, NY 14777
Phone: 585-437-2533
Fax: 585-437-9940
The library hours are:
Monday: 9-Noon
Tuesday: 1-5 & 6-8 pm
Closed: Wednesday
Thursday: 1-5 & 6-8 pm
Friday: 9-Noon & 1-5 pm
Saturday: 9-Noon
---
Upcoming Events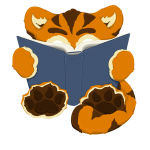 New Dates for Rushford Free Library Board Meetings beginning this month, the board will meet on the 2nd Wednesday of each month at 7:00 pm. All are Welcome to join us here at the library.
Book Club October book is "Once We Where Brothers" A Novel by Ronald H. Balson. Book Club will meet on Tuesday October 18, 2022 at 1:00pm.
Needlers' will meet on the 1st, 2nd and 4th Tuesday afternoon. 1:30 pm. all are welcome.